As I haven't been
slacking off
this week (lots of work and house sorting stuff) I haven't had the time to think about doing long interesting blog posts. So to keep things ticking over I thought you might like a couple more comics.
Firstly in relation to a previous post on the
combination of a knife and fork
we have...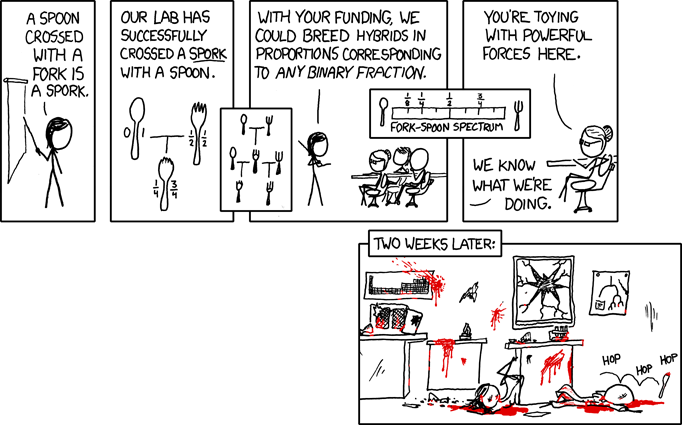 And for completeness here is the other Dilbert strip that I have framed on my study wall
Normal service will hopefully resume soon!